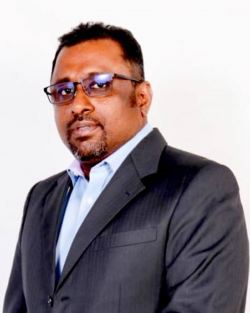 Magindren is a Big Data consultant and a trainer-driven professional with around 6 years of extensive experience in data gathering, modelling, analysis, validation and architecture/solution design to build next generation analytics platform. Magindren also has a passion for understanding things at a fundamental level and sharing it as clearly as possible and as an independent trainer, consultant and solution architect focusing exclusively on Big Data technologies. He has a strong Analytical and technical background with good problem solving skills to develop effective complex business solutions.
He has over 20 years of experience in management, business development, estimating, sales and engineering and he has a proven track record of exceptional results at well-established firms, seizing business opportunities, acquiring unprofitable territory or businesses and re-organizing and turning them around to achieve significant revenue and profit growth.
These are some of the corporate clients he has trained: Prasarana (Rapid KL), Petronas, Gigpreneurs, WARD (Bangladesh), Maybank, SCOPE, UMW Toyota, Manulife, MCIS, American Embassy, SKMM, SPAD, JBALB Sarawak, Forestry Sarawak, MAICCI, Sapura, TATA Group India, Axiata Sri Lanka, MOCCIS and SMEs.